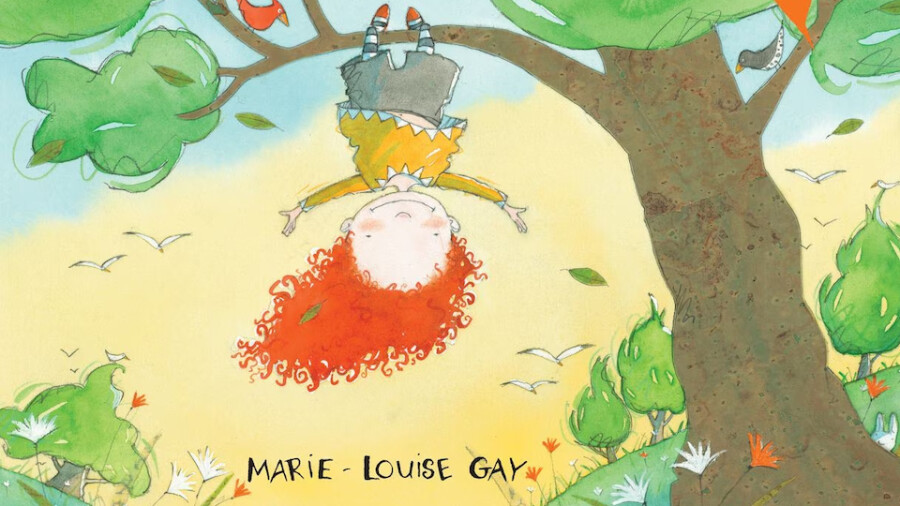 HUNTSVILLE, Ala. — Amidst out-of-control anti-porn panic mongering in Alabama, a library system added children's title "Read Me a Story, Stella" to a list of potentially "sexually explicit" books because the author is named Marie-Louise Gay.
In fact, Gay's book is "a children's picture book about a pair of siblings reading books together and building a doghouse," local news site Al.com reported.
Nevertheless, triggered by the author's surname, "Read Me a Story, Stella" was included on a list of books to be considered for removal from the children's section of the Huntsville-Madison County Public Library (HCPL) system.
The list the district was using to guide its book purge originated with right-wing, pro-censorship group Clean Up Alabama.
"Although it is obviously laughable that our picture book shows up on their list of censored books simply because the author's last name is Gay, the ridiculousness of that fact should not detract from the seriousness of the situation," Gay's Groundwood Books publisher, Karen Li, told Al.com.
Citing another flagged book, Angie Thomas' "The Hate U Give," a young adult novel that includes racially motivated police murders, Li noted, "As always, censorship is never about limiting access to this book or that one. It is about sending the message to children that certain ideas — or even certain people — are not worthy of discussion or acknowledgement or consideration."
Li concluded, "This is a hateful message in a place like a public library, where all children are meant to feel safe, and where their curiosity about the world is meant to be nurtured."
HCPL Executive Director Cindy Hewitt explained that "Read Me a Story, Stella" was added to the list because the would-be censors were looking for the keyword "gay" without any context.
"Obviously, we're not going to touch that book for any reason," Hewitt said, insisting, "There was never any intention to target the LGBTQ community."
Hewitt admitted, however, that the review was based on a list of 102 books compiled by Clean Up Alabama.