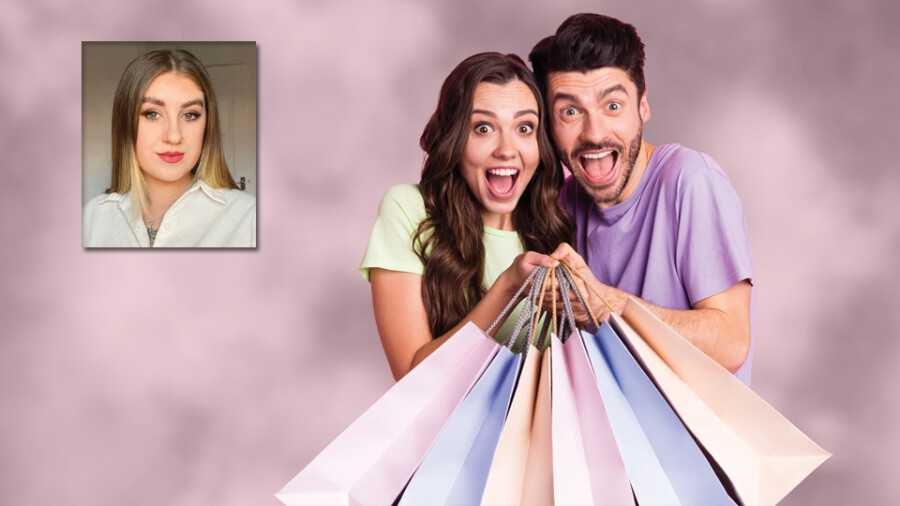 When planning communications content for the year, from campaign concepts to social media posts to press releases, I categorize it all according to four "seasons" that don't quite correspond to the calendar seasons: Christmas, spring/Easter, summer… and cuffing season.
What the hell is "cuffing season?" you may well ask. It's a relatively new term referring to people's tendency to couple up as temperatures in the Northern Hemisphere start to drop. As the weather cools and the leaves change to golden brown, single folk emerge from a summer of independence — by which I mean casual sex — to seek companionship and cozy connections, in order to be in matching PJs and doing cute couple activities by Christmas. During this period, we can typically expect to see increased dating app activity, cozy indoor dates and the desire for a partner to snuggle up and hibernate with. It's called "cuffing" because there's a measurable rise in people getting engaged at this time of year.
An imaginative display can go a long way toward encouraging consumers to buy a certain product or brand.
Cuffing season can also be an opportunity for sexual wellness brands to connect with their audience. If you're willing to really lean into the data, tracking these subtle behavioral shifts and identifying unusual opportunities can help your business capitalize on this season. Here are my top tips for turning cuffing season to both your and your audience's advantage.
Promoting Couples' Essentials
Cuffing season brings the desire for warmth, comfort and companionship. Fun Factory used this to its advantage last year, with its Paired for Pleasure sets. The sets encouraged couples to stay in and explore each other's bodies. They included two toys and suggested some ways to play. It was simple and effective! Brands can use this season to their advantage by running campaigns or pairing products that emphasize the idea of spending time with a loved one — or a hot new hook-up. Marketing slogans like "Play Together" or "Cuffing Season Essentials" can resonate with consumers looking to create cozy moments. If you're in the kink business, that can include BDSM-themed campaigns and promos, for a whole other kind of cuffing.
Using Dating Apps and Services
It seems to be some kind of biological imperative: we seek companionship in autumn and winter. As a result, the use of dating and sex apps skyrockets. Add a note to your calendar to promote your brand on such apps at this time of year. If you have an ad budget, now's the time to spend it. You could offer special promotions, create sexy ad campaigns or even host virtual speed dating events to help singles find their perfect winter companion… and then use your toys on each other.
Gifting
New romances are bound to spark gift-giving during Christmastime and Valentine's Day. As the holidays approach, cuffing season is a prime opportunity for brands to promote their gifting options, particularly sets and bundles. Think about your customers' behavior patterns and develop bundles accordingly. They sell better at this time of year.
Relationship and Self-Care Products
Cuffing season isn't just about finding a partner; it's also an excellent time for customers to discover themselves, indulge those natural biological impulses alone and find out what actually fulfils them. If you offer self-care products, relationship advice books or wellness services, you can create a campaign around personal development.
Porn use also increases, as people release the pressure during the search for a partner. Porn is traditionally a solo activity, but that's changing thanks to businesses like Erika Lust, which encourage watching erotic movies together. If your business is porn, now's a good time to push the more couple-friendly content. It's the perfect activity for those who want to discover themselves and steer clear of the lovey-dovey posts on Instagram.
By understanding the sentiments and desires that drive cuffing season, businesses can create marketing campaigns that resonate with consumers. Cuffing season is more than just the desire for companionship during the colder months. It represents an opportunity for brands to connect with their audience on a deeper emotional level.
Bryony Lees is the marketing and communications manager for Little Leaf Agency, a PR and communications agency dedicated to helping sexual wellness brands grow across all communication channels, including PR, social media content, influencers, partnerships, affiliate marketing and more.