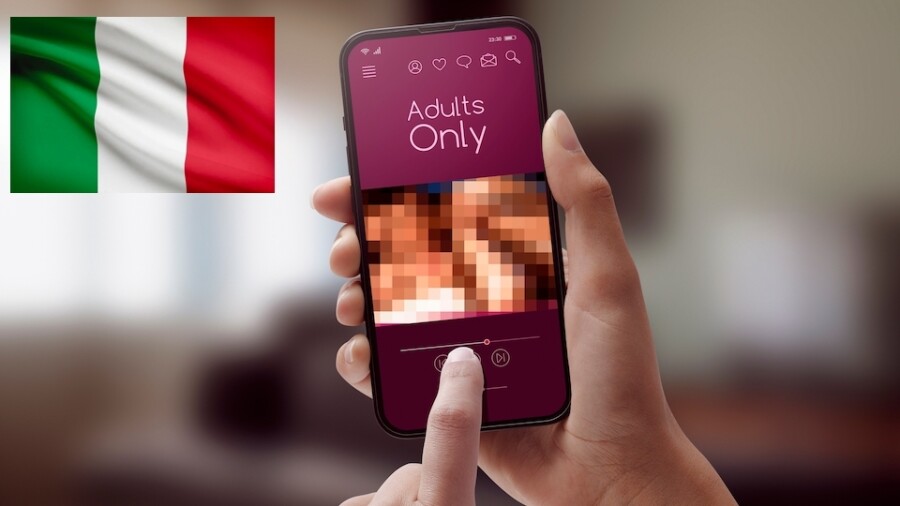 ROME — Italy will begin enforcing a new, experimental directive from online regulators on Tuesday, requiring all phone providers to install a default filter for certain kinds of content, including all adult content, on SIM cards registered to minors.
The directive from the Italian Communications Regulatory Authority (AGCOM) was approved in January and published on Feb. 21, allowing telecom companies nine months for full implementation.
AGCOM stated that the directive was its response to "the growing concern linked to the digital practices of young and very young people."
AGCOM Commissioner Massimiliano Capitanio told Italian media that the measure is "a testing ground to verify the real desire of adults to take an active part in the digital education of their children."
Adult content categorized for filtering includes all "websites for an adult audience, showing full or partial nudity in a pornographic sexual context, sexual accessories, sexually oriented activities, and sites that support the online purchase of such goods and services."
Besides adult content, other material designated for filtering includes sites related to gambling, weapons sales, violence, self-injury or suicide; sites that display scenes of gratuitous, sustained or brutal violence; and sites promoting hatred or intolerance toward any individual or group, or promoting practices that can damage health, like anorexia or bulimia, or the use of drugs, alcohol or tobacco.
Another blocked category is sites that provide tools and methods to make online activity untraceable, including VPNs.
One peculiar specification is that the filters should block, by default, sites that "promote or offer methods, instructional means, or other resources for influencing real events through the use of spells, curses, magical powers or supernatural beings."
The telecoms are instructed to make these filters available to customers free of charge.
According to news reports, some telecom operators such as Kena, have. Mobile and WindTre have already started promoting the service to consumers.
If a SIM card is registered to an adult, the filter will not be installed by default. However, parents can activate it free of charge by sending a request to the provider.
Christian Network Europe is celebrating the measure, which it contends will result in "Italian minors no longer being able to encounter pornography on their smartphones."