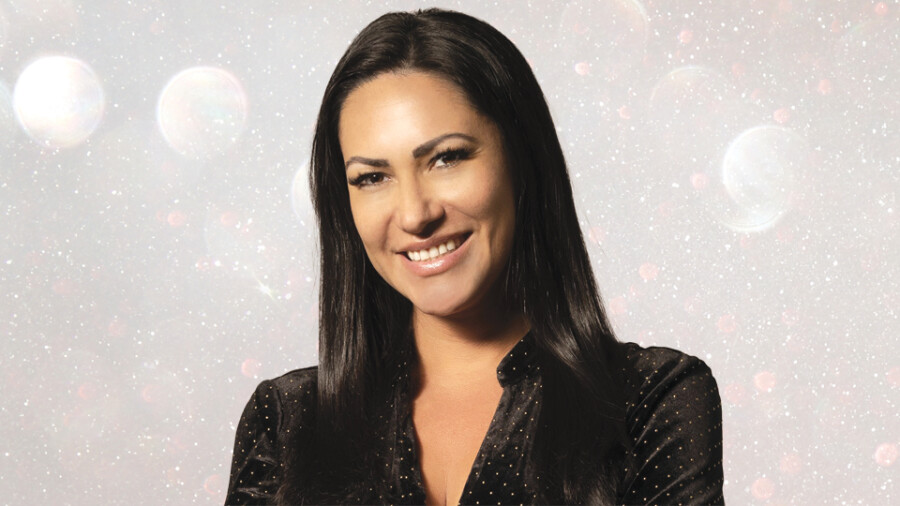 Each month, XBIZ spotlights the career accomplishments and outstanding contributions of Women in Adult. WIA profiles offer an intimate look at the professional lives of the industry's most influential female executives.
Lingerie marketing and sales requires a special touch. In the case of Florida-based lingerie brand Oh La La Cheri, that also means a woman's touch — namely, that of Key Account Manager Sarah Konkel. A trained fashion merchandiser with over a decade of behind-the-scenes knowledge in the intimate apparel sector, Konkel is the brand's secret weapon for achieving success on the retail floor.
I'm looking to expand my network by working with new stores and meeting new people in the industry.
Konkel's affinity for straps, ribbon and see-through fabric began early. As a university student, she got her start with the queen of lingerie brands: none other than Victoria's Secret. Today, having worked with Oh La La Cheri for nearly 15 years, Konkel can talk trends and discuss fabric samples like an old pro, providing the brand's retailers with invaluable advice for cultivating sales.
Konkel's Women in Adult interview offers more than just a titillating peek into her career story. It's a hefty sampling of her pool of knowledge on all things (faux) leather and lace, and XBIZ Premiere is pleased to let Konkel show off her tricks of the trade in this month's featured Q&A.
XBIZ: With a brand name like Oh La La Cheri, it's easy to imagine the company's designs being created in France. From where does the brand and its aesthetic originate?
Sarah Konkel: The brand is American. Oh La La Cheri is inspired by Paris but designed in Miami. We have a European vibe, but an American fit. We have intricate fabrics and embroideries, but we also have ready-to-wear sexy lingerie styles.
XBIZ: How did you personally land in the lingerie sector?
Konkel: I was going to school for fashion merchandising and fell in love with lingerie and the intimate apparel sector. My first college job was at Victoria's Secret. I have been working with Oh La La Cheri for over 14 years.
XBIZ: As a key account manager, what comprises your daily work life? Are you, as your job title suggests, mainly responsible for certain major client accounts?
Konkel: My daily work life is lots of travel to see my accounts. I work with the buyers to show them samples, plan their assortments, and merchandise their floor plans. When not traveling, I'm in the office. I handle our larger accounts, including large online retailers, chains of stores and multi-location accounts. When in the office, I'm also part of design meetings, bringing feedback from the buyers to our design team and reviewing upcoming lingerie collections.
XBIZ: What main differences do you see between the U.S. market and the European market?
Konkel: The European market is more traditional in styling, but more elevated in construction and intricacy. The U.S. market is much more fast-paced and quick to follow trends. Also, in the U.S., sexy is now more mainstream and lingerie can be worn out as fashion and not just used in the bedroom.
XBIZ: What are the most pronounced current trends and consumer needs in the international lingerie world? What styles are consumers buying, and what do people expect from today's lingerie?
Konkel: Today's consumers want value, fashion, affordability and quality. The consumer is demanding and able to shop around. You need to surprise with new styling and take risks in colors. Embroidery continues to have much success on the market. Also, garter stays, which are garters that wrap around the leg and do not require thigh-high stockings, are on trend. Fetish-inspired lingerie and styling with vinyl and hardware using collars and chains are now part of fashion lingerie and not only BDSM.
XBIZ: How do today's client buyers and consumers shop for lingerie?
Konkel: Businesses and buyers have learned to work and shop online, but in-person sample reviews and in-store shopping is an experience that was missed over the pandemic. People are craving to see products in person, touch and feel fabrics, and try on clothes.
XBIZ: Do you and/or Oh La La Cheri have a take on making lingerie sizing, styles and design more inclusive?
Konkel: It's important to be size-inclusive and create lingerie that caters to varying body shapes and sizes, as well as showing real body types of various skin complexions. All bodies are beautiful and lingerie is the perfect tool to empower the wearer. Lingerie should be fun and sexy and accessible to all.
XBIZ: What colors are most popular in lingerie design today?
Konkel: Black will always be the No. 1-selling color. Other year-round core colors include red, pink, white and navy blue. However, we are seeing bright and new colors selling well. The final consumer is craving new colors and multicolor embroideries. Each season, our design team trends out new colors to keep the collections fresh and different. While brights work well in the summer, we see the trends transition to deeper colors and jewel tones for fall. The holiday season usually includes metallics and iridescent colors.
XBIZ: How would you advise retailers to make the most of their lingerie section?
Konkel: I work with some really great lingerie buyers in the industry who love and understand the category and product. They know lingerie is fashion, and there are trends and newness needed each season. I also have some buyers that buy within many categories and might not have extensive understanding of lingerie. It's my job to make sure all buyers with and without lingerie experience understand the product and how to pick the best assortments for their stores and specific target markets.
I find out as much as I can from the buyers and typically visit their stores so that I can assist them in bringing in the right styles. Lingerie softens the store, giving it a boutique feel that's women- and couples-friendly. It's important to have a variety of colors, styles, sizing and price points, so there's something for every shopper. Lingerie is super visual, so I encourage stores to use mannequins and body forms to display lingerie as much as possible. It's also important to keep the store fresh by changing out the mannequin outfits and using visuals like posters and vendor images for in-store marketing.
XBIZ: How has Oh La La Cheri evolved throughout your years with the company?
Konkel: Only recently has our brand expanded more into the adult side of the market with our new fetish boxed lingerie collections. We were more hanging than boxed lingerie prior, but are now seeing growth in the packaged lingerie market. The fetish lingerie collection has been an important step for having more exposure in the pleasure industry. So even though I don't feel I know the industry that well, I have enjoyed meeting lots of new people and have experienced a warm welcome from others in the industry.
XBIZ: What do you and Oh La La Cheri hope to accomplish in the next few years?
Konkel: I enjoy and love working in lingerie. In the next few years, I'm looking to expand my network by working with new stores and meeting new people in the industry. International brand expansion will also be one our main goals during that period.