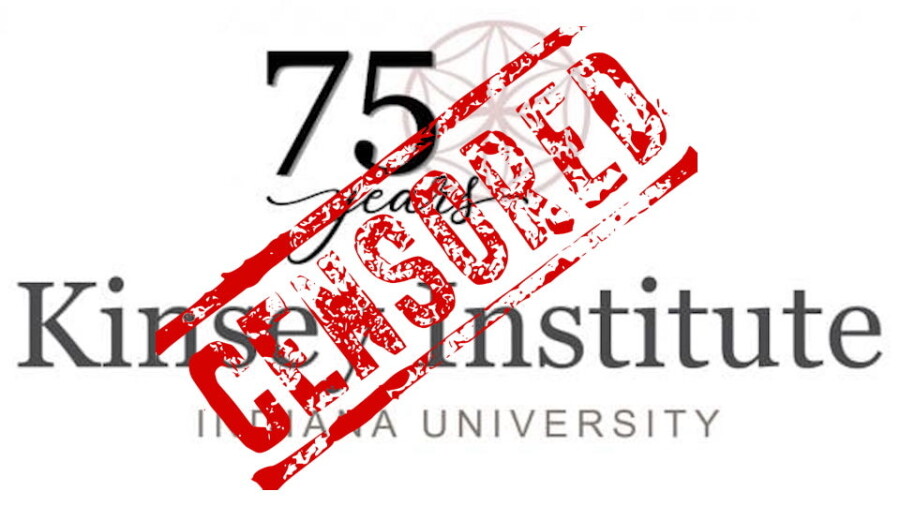 INDIANAPOLIS — The Republican governor of Indiana signed into law last week a budget amendment defunding Indiana University's Kinsey Institute, the U.S.'s most historic academic center for sexual research.
The Kinsey Institute for Research in Sex, Gender and Reproduction at Indiana University, named after pioneering sex science researcher Dr. Alfred C. Kinsey, initially faced the defunding threat in February, when Republican legislators assailed the institution with sensationalistic allegations.
Rep. Lorissa Sweet (R-Wabash) called Alfred Kinsey "a child predator who studied orgasms in minors" and claimed that the center "continued to harbor child predators," according to the Indiana Capital Chronicle.
"Who knows what they are still hiding?" Sweet proclaimed during the session. "Could they be hiding child predators? If there's any place where Chris Hansen needs to catch a predator, it's Indiana University."
That debate resulted in a 53-34 House vote to defund. Only seven Republicans voted against it.
In April, the measure passed as a last-minute amendment to the Indiana state budget, barring "any state funding to the Kinsey Institute for its physical location, maintenance of facilities, equipment, utilities, programming and more."
Kinsey Institute Director Denounces Nationwide Attack on Sexual Research
Yesterday, the Washington Posted published an editorial by Justin R. Garcia, executive director of the Kinsey Institute and Ruth N. Halls professor of gender studies at Indiana University.
"It is tremendously disappointing that Indiana lawmakers voted late last month to approve a budget that specifically blocks Indiana University from using state funding to support the Kinsey Institute, and that last week Gov. Eric Holcomb signed it into state law," Garcia wrote. "This is an unprecedented action that takes aim at the very foundation of academic freedom."
Rebutting Sweet's contentions, Garcia noted, "The state representative who first proposed this recent legislation parroted false allegations of sexual predation in the institute's historical research and ongoing work, which the institute, the university and outside experts have repeatedly refuted. Indiana state Rep. Matt Pierce described these conspiracy theories as 'warmed-over internet memes that keep coming back.' The legislature still acted on this disturbing, easily debunked misinformation."
Garcia added that Indiana "is not alone" as a target of such attacks. Across the country, he warned, "legislation is being passed that affects millions of lives, restricting reproductive health care, discussions of gender identity and basic sex education. The people passing this legislation are fundamentally failing to leverage scientific evidence as a guide through these complex issues."
Garcia said he is optimistic, however, that "this latest culture war will pass" and that the Kinsey Institute will find a way to "carry on."
"While this recently passed legislation stings," he wrote, "the majority of the institute's funding comes from outside the university, from research grants and contracts, as well as philanthropic donations. But I worry about what the future will look like, for our institute and others — and for the students and researchers who rely on us — should state legislatures continue to act on misinformation around sexuality."