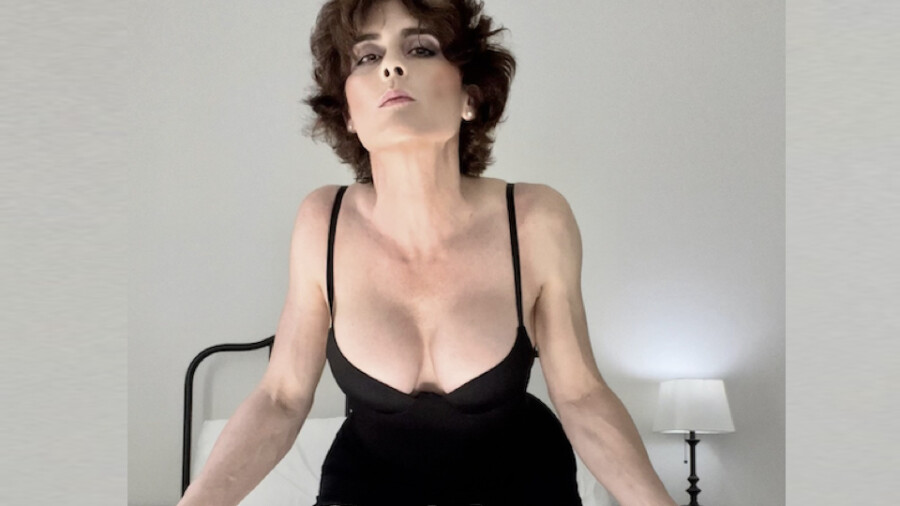 LOS ANGELES — Lucy Hart was featured today in a Mic magazine article about gender tags in porn.
The feature, titled "How a Minor Tweak Could Change the Way We View Gender Identity," was penned by veteran adult industry beat writer Mark Hay.
"Although Lucy Hart identified as nonbinary over the course of most of her career in porn, she says she rarely shared that part of herself within the industry," Hay begins his piece. "Instead, the performer and producer worked in the persona of a cis man who did 'gender-bendy' things 'like wearing fishnets' and getting pegged — until she came out as a trans woman in 2021."
Hay wrote that Hart suspects "some of her reticence to identify as nonbinary in professional contexts stemmed from lingering discomfort with the term."
"Sure, it fit better than the male label she was assigned at birth, but it still didn't match her actual gender," Hay explained. "However, her decision to work under a cis male persona was also influenced by mainstream porn's rigid presentation of gender."
The Mic article probes the increasing visibility of trans, nonbinary and genderqueer performers in the adult industry.
"I've shot scenes with people I know are nonbinary," Hart told the writer, "and before I'd post the clips I'd have to call them and say, 'Hey, I'm really sorry but these are the only options. Which one do you want me to use?' They'd always laugh, say they were used to it, and tell me their choice."
The article explained how Hart contacted adult CMS provider Elevated X, "pointing out problems with their limited gender tag options. She asked if they'd be willing to do a customization, adding more options for their sites, and offered to pay whatever it'd cost."
To Hart's surprise, Hay writes, "Elevated X's founder promptly replied, saying he acknowledged and understood the problem and his team would address it ASAP. For free. For every Elevated X user. Just weeks later, they updated their categorization system to include the options Male, Female, Trans (Unspecified), Trans Male, Trans Female, and Nonbinary, as well as a text field where users could enter their own preferred identifications, which would then become categories."
"This change is a drop in the bucket. But it's a big drop," Hart told Mic.
To read "How a Minor Tweak Could Change the Way We View Gender Identity," visit Mic.com.