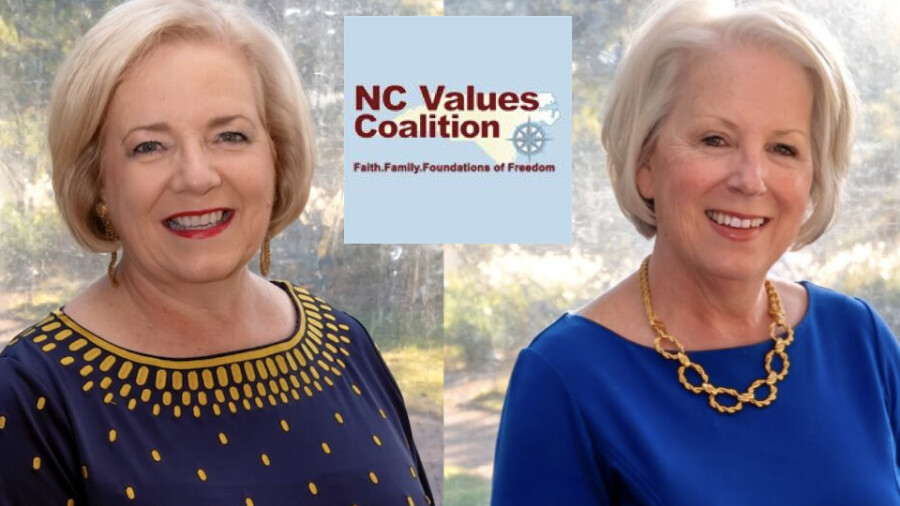 RALEIGH, N.C. — A religious conservative group that is currently lobbying for the North Carolina age verification legislation that was snuck into an unrelated bill last week by a Republican state senator has admitted the copycat amendment is in fact "an anti-pornography provision."
As XBIZ reported, last Thursday the North Carolina Senate voted unanimously to mandate age verification on adult websites, after Sen. Amy Galey (R-Alamance) inserted language inspired by other states' laws into House Bill 8, which previously only proposed adding a computer science class to the state's high school graduation requirements.
Galey claimed last week that her amendment aimed to "protect our children," but also disclosed a wider goal, pointing out with satisfaction that overall traffic to adult websites in Louisiana dropped 80% after that state's age verification law passed.
As XBIZ has been reporting, leading conservative anti-porn crusaders have admitted that the state-by-state age verification laws are merely a stepping stone in an organized effort to ban all adult content online and revive obscenity prosecutions.
On Monday, local news site The Center Square North Carolina published statements by religious conservative group the NC Values Coalition, which is currently lobbying legislators to pass the copycat age verification measure.
The group's Political Director Laura Macklem told The Center Square that "this is an important issue for NC Values, and we applaud Senator Galey for taking leadership with this amendment to protect minors from pornography. NC Values will be watching to make certain the anti-pornography provision in HB8 is enforced, and we will be there for support in the face of any legal challenges."
Veteran Right-Wing Activists Fighting a Wide Array of Equal Rights Issues
NC Values is an Christian conservative organization which has funded and campaigned against abortion rights and LGBTQ+ rights in North Carolina.
NC Values is led by veteran right-wing culture warriors Tami Fitzgerald and Mary Summa, who have been campaigning for decades against a wide array of civil rights measures, from the Equal Rights Amendment (ERA) for women, to visibility and equal rights for trans North Carolinians.
The group's acknowledgement that the alleged age verification provision of HB 8 is in fact targeting all legal pornography for adults is part of a current self-disclosure trend among right-wing activists including editorials referring to the bills as "anti-Pornhub laws" and several statements by the American Principles Project (APP) Terry Schilling bragging about his involvement to craft and pass the age verification state laws as a path to reinstitute federal obscenity prosecutions immediately after the inauguration of the next Republican president.
Main Image: NC Values leaders Tami Fitzgerald and Mary Summa.