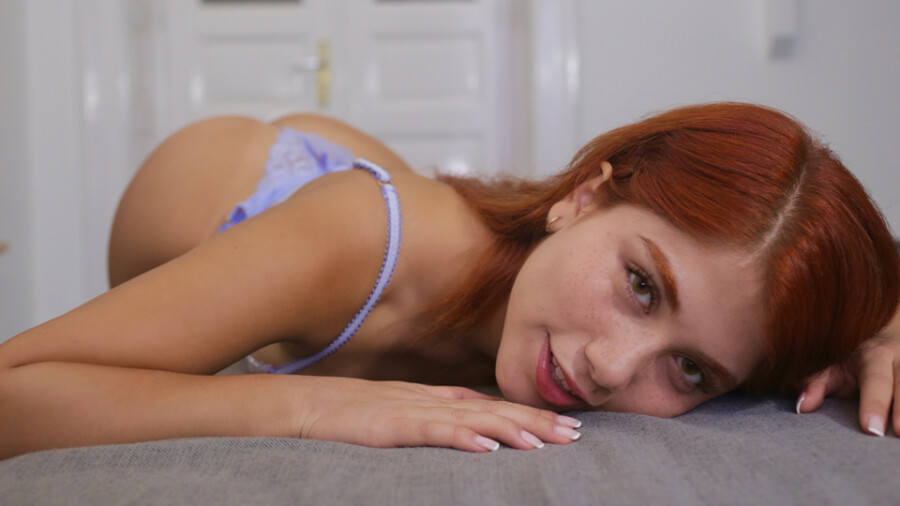 As a content creator, it's important to establish yourself as a brand that customers will recognize and choose over others. This involves creating a persona for yourself online and building a connection with your fans. By positioning yourself as a relatable and authentic person, you can increase fan engagement and build a loyal following. YouTube is a great platform to showcase your personality and express who you are.
Creating Your Channel
Social media has been moving towards shorter videos and content, but longer videos are still important for building stronger connections with fans. This is where YouTube can be useful.
Instead of solely showcasing yourself and your interests on your YouTube channel, aim to appeal to potential new viewers by tapping into current trends. Consider discussing popular topics or shows that are currently generating buzz, and strive to bring a unique and engaging perspective to the conversation.
If you work in the adult industry, you have the opportunity to share your experiences filming adult content, discuss ways to improve sexual experiences, and explore taboo subjects and fetishes. Many people are hesitant to speak openly about sex, so your words as a content creator hold extra significance. You can offer advice to those struggling with sexual issues, provide guidance for men on how to communicate with women, or educate women on intimate care. However, it's important to be cautious about being too explicit, as the YouTube algorithm may penalize you and decrease your visibility. I will discuss this further in a moment.
Ask yourself: Who do you want to buy your content? What will those people expect from you? Often, models fail to monetize content or generate sales because they're trying too hard to mass-market and never stop to figure out exactly whom they are selling to. How can you try to sell if you haven't identified your audience?
Having a specific strategy and goal in mind when making your channel, capitalizing on your style and getting really niche-focused gives you an advantage: if you are known for one specific topic, you will find an audience interested in that topic and they will keep coming back for future uploads.
Dare to Be Different
My 15,000-subscriber YouTube channel is mainly interview-based. I interview women on the street about their sex lives, with questions like: When was your first time? What's your favorite position? And if they're really opening up: Spit or swallow? This way, my channel is not just about me, but also about women in general. I have many fans that have found me via YouTube and what they appreciate most is my personality, versatility and how easy it is for me to talk about taboo topics with strangers.
Perseverance is crucial when it comes to any social media platform. To generate sufficient engagement on YouTube, it is necessary to upload at least one video per week. The general principle is that you cannot anticipate having fans unless you provide them with content to be a fan of.
To make this effective, it's not just your fans who need to participate – you also need to respond to their comments, inquire about their preferences, and provide special benefits for the most devoted ones. YouTube's algorithm relies heavily on engagement as a crucial metric to decide the visibility and timing of your videos on its site. If you're not responding to all comments on your videos, you're not fostering enough connections.
Keeping It PG
It is crucial to ensure that your content is not too explicit before uploading it to YouTube. If your videos are repeatedly demonetized due to ad unsuitability, it can negatively affect the visibility of your future posts.
When discussing sexual topics, opt for more neutral language and euphemisms. For instance, rather than inquiring about someone's experience with anal sex, you could ask if they've tried the "back door" approach. Substituting phrases like "doing it," "getting it done," or "getting work done" for "having sex" can help you avoid breaking YouTube's rules.
Sending Viewers to Your Spicy Platforms
Channeling your YouTube viewers towards monetizing your NSFW platforms can be done several different ways. First, you will need to add a profile link, in-video link and video description link on the platform, which can then direct folks to your Linktree or AllMyLinks pages. You can also just add your Twitter link, but to be safe, only do so if your Twitter isn't too spicy.
You can also utilize the duration of your video. For instance, if it lasts for 20 minutes, you can entice your viewers to check out your social media or follow your link by displaying a static image or animated graphic with pertinent text for a brief period. This approach won't come across as overly aggressive to most viewers and will encourage them to learn more about you.
Trust Leads to Conversions
Once your YouTube followers realize you also do NSFW content, it will of course raise a lot of interest. They might even be more open when they reach out for sexting, because they will have already seen a part of you that isn't just about being a sex symbol, and thus will view you as a more trustworthy and approachable person. Fans who want to have a long-term creator-fan relationship with you will be loyal. From there, it's your job to keep them active on your premium social media by engaging with them constantly.
My suggestion is to focus on a specific topic, create content that appeals to your audience, and interact with them. YouTube is an excellent platform to showcase your true self and personality. You possess the necessary skills to be a successful creator, but it requires hard work, attention to detail, and understanding your followers.
Marina Gold is a performer and content creator who can be followed @MarinaGoldxx on Instagram, Twitter, Twitch and YouTube, as well as on OnlyFans.com/marinagoldvip and Marinagoldxx.manyvids.com.