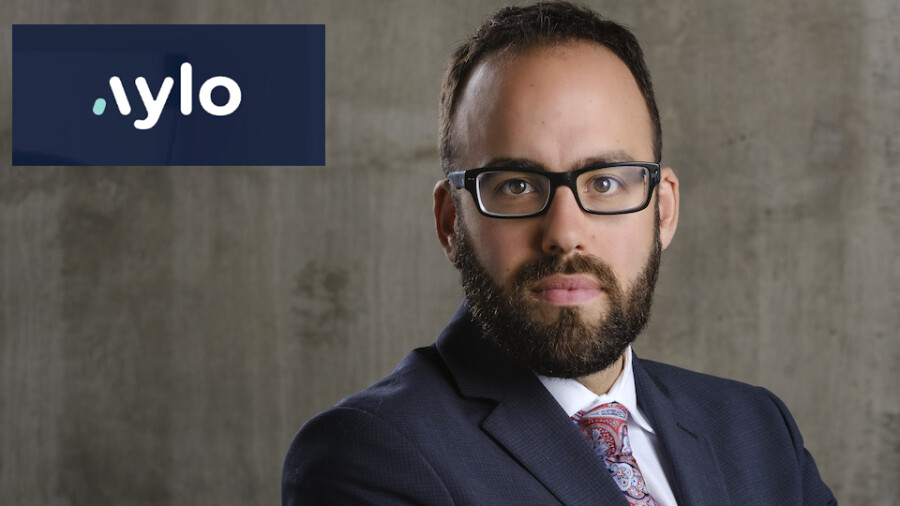 MONTREAL — Solomon Friedman, partner and VP at Ethical Capital Partners (ECP), gave an exclusive interview to XBIZ on Thursday offering details on the announcement of MindGeek's general rebranding as Aylo.
The Canada-based Friedman has a background as a trial and appellate lawyer, legal author and adjunct law professor. He clerked for a Canadian Supreme Court justice, is certified as a specialist in criminal law by the Law Society of Ontario and has appeared before standing committees of both the House of Commons and Senate in Canada, offering testimony about criminal, regulatory and constitutional law matters. He is also an ordained rabbi.
Back in March, when ECP completed the purchase of MindGeek and its subsidiary companies and assets, Friedman spoke to XBIZ about the acquiring company's intention to focus on increasing transparency and foregrounding content creators, and including them in meaningful consultations concerning policies and practices.
On Thursday, Friedman reiterated these themes, and identified them as core components of the Aylo rebrand.
XBIZ: What's behind ECP's decision to rebrand MindGeek as Aylo?
Friedman: This is the next step in a new chapter for a company that has accomplished an enormous amount. Something that ECP heard early and often from employees, from stakeholders and partners, is that the company needed a new identity.
That new identity is not about forgetting the past — we are very proud of the work that we have done, we are proud of the challenges we've overcome and the lessons we have learned. But we are now very much a public-facing company, and a public facing company needs a new public identity.
XBIZ: What was the thought process behind the new brand name. What does Aylo mean?
Friedman: Aylo is a brand that is ours to define. It was very important for us that we didn't choose a word that you can find in the dictionary, a word with previous meaning. It's up to us to infuse Aylo to become synonymous with world-class adults platforms, trust and safety, diversity and inclusion and free expression. That is what Aylo means.
XBIZ: In terms of infrastructure and communications, what are the ways in which in which Aylo is like MindGeek and which are the ways in which it is not?
Friedman: Aylo is powered by the people who created the technology, the trust and safety suite, the cultural identity of MindGeek, and we're very proud to build on their work.
But Aylo speaks publicly and openly. Aylo engages proudly with the adult industry, with content creators, and uses its voice to platform those who are at the heart of our work.
Aylo also engages publicly with NGOs, advocacy organizations, and all of those who share our values — those core values of trust and safety, diversity and inclusion, and free expression.
What we look forward to announcing in the near future, are the partnerships that are possible under this new brand and this new identity, and we've been working hard on them. Today is about the new brand, but that is just the first chapter in the new story of Aylo.
XBIZ: What will Aylo's relationship be with the former MindGeek flagship brands, like Pornhub, Brazzers and many others.
Friedman: One thing that you will notice when you go to Aylo.com, is that we are proud of our identity as a company providing world-class adult entertainment platforms and products. You will see proudly listed on the Aylo site, all of the platforms, including the marquee platforms.
Aylo stand proudly behind its platforms. It engages publicly as the operators of those platforms. And that's a sign of things to come: more openness, more transparency.
XBIZ: So hopefully no more bad journalists using words like "shadowy" to describe large adult industry companies?
Friedman: The owners of Aylo, Ethical Capital Partners, are publicly identified. People know who we are, what our values are. We speak publicly and proudly on the record.
We know of course, that there has been a history of unfortunate stigma in the adult entertainment industry. ECP was determined to lead by example when it comes to speaking openly and proudly about this work.
Aylo will allow us to continue engaging publicly and expanding on those efforts. Those terms that we see used by those who are misinformed, certainly do not apply to Aylo. We could not be more open, proud and public about the work we do.